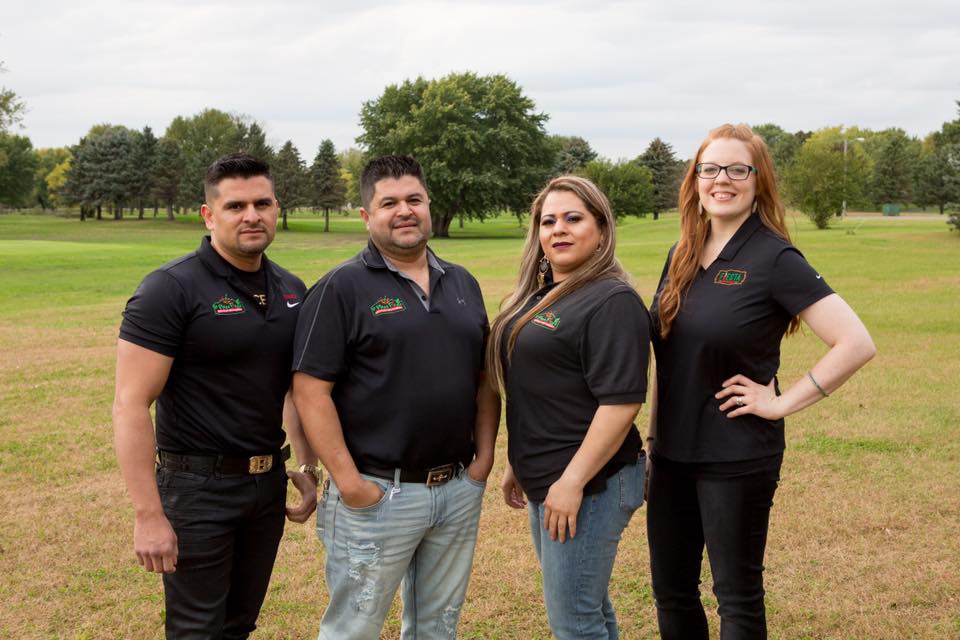 The Plaza Experience
La Plaza Fiesta prides itself on providing a welcoming authentic atmosphere accompanied with hand crafted meals on an extensive menu for even the most discerning tastes. A very talented team makes it all possible. Daniel, Israel, and Carlos hold down the kitchen and put their love into every dish that we serve. Meanwhile Krystal, Antonio, Jheyson, Luzy and Laura are delighting guests in the front of the house.
Everyone is committed to ensure all visitors enjoy their experience and more importantly their meal at La Plaza Fiesta. The repeat customers are a testament at the high quality of service that La Plaza executes on every day.
Meet Krystal
Krystal Hernandez purchased the Mexican restaurant in Madelia in January of 2012 and renamed it La Plaza F!esta.
She began working at her parents' Owatonna roller rink at age 11 doing concessions, admissions, cleaning bathrooms, stocking shelves, and buying supplies. She ran the computer and was in charge of all private parties. At age 14, and after her parents sold the roller rink, she took a part-time restaurant dishwasher job at The Kernel. "Our family kind of had a string of bad luck, and my older brother and I had to get jobs to help my parents," she said.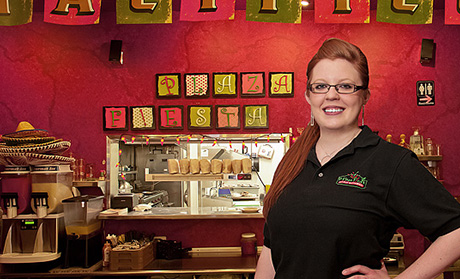 After age 16 while attending high school, she worked three jobs—at The Kernel, a sports bar, and a Chinese restaurant. She loved everything about work and over time worked just about every position a person in the industry could. After high school, she finished a two-year degree at Minneapolis Business College in only 14 months.
To make a long story short, her best friend and co-worker, Fabian Martinez, lost his life in a tragic car accident on Christmas in 2008. Around the same time, Hernandez lost two of her jobs when Vikings lineman Matt Birk closed his two restaurants after signing with Baltimore. Over time, Hernandez became close to Fabian's parents, who owned several Mexican restaurants 'Plaza Morena', including one in Madelia. She began working at the Owatonna location in 2009 where she met her (now) husband, Daniel Hernandez Tovar, and two years later moved to Madelia to manage the restaurant with him & other family members.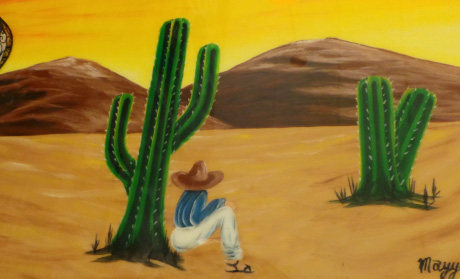 Our History
La Plaza started when current owner Krystal and Daniel Hernandez took over management and the restaurant has thrived ever since. People come from all over the state to enjoy the amazing food and atmosphere at La Plaza.
In February 2016 La Plaza along with seven other businesses on Madelia's historic Main Street were engulfed in flames and reduced to rubble. This was a devastating blow to a well established institution in Madelia. With the help of charitable donations, community outreach and involvement Krystal and her team at La Plaza Fiesta have been able to temporarily relocate to continue delighting guests while their Main Street location is being rebuilt.